The United Nations System Staff College (UNSSC) is the UN's system-wide knowledge management and learning institution created by the General Assembly to fostering a cohesive management culture across the UN system. UNSSC's mission is to contribute to a more effective, results-oriented and agile UN through learning, training and knowledge dissemination. UNSSC is known for enabling the diverse staff of the UN system to learn together, share experiences, and formulate joint solutions to the challenges facing the UN. Beyond bringing together UN staff from across the system through its learning and training offerings, UNSSC's comparative advantage lies in its ability to provide an inter-agency perspective based on its wide and varied engagement with different entities within the UN system and beyond, hence fostering unique dialogue spaces in the spirit of multi-stakeholder collaboration.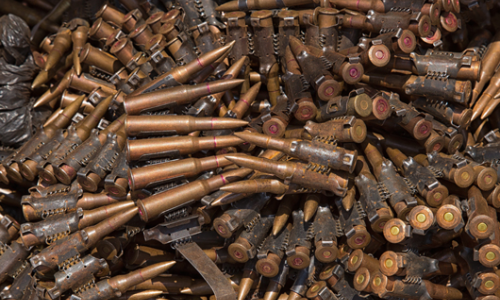 Viale Maestri del Lavoro 10, 10127 Turin , Italie
0116535961
Secteurs
Thèmes

Transformation des conflits

Alerte précoce

Droits humains (dans les conflits armés)

Analyse de conflits

Prévention des conflits

Développement institutionnel / Renforcement de capacités

Encadrement

Consolidation de la paix

Sécurité des personnes (dont gestion du stress et autre)

Gestion de projets sensibles au conflit

Développement de scénario et prospective

Planification des missions

Conception de programmes de consolidation de la paix et de prévention

Public cible

Personnel militaire

Décideurs politiques

Fonctionnaires gouvernementaux

Grand public

Autorités locales

Personnel d'ONG

Femmes

Autre

Social workers

Public authorities

Année de création
2002
Établissement d'enseignement secondaire ou supérieur
No
Accréditation
Principales langues de formation
Clause de non-responsabilité
PeaceTraining.eu et les membres de son consortium ne peuvent être tenus responsables envers vous ou tout autre utilisateur des dommages directs, indirects ou accessoires résultant de l'utilisation de cette plateforme, ni des éventuelles pertes de données, d'opportunités, de réputation ou de gains résultant de l'utilisation de ses services. Les centres de formation et les formateurs sont responsables de l'authenticité des informations fournies sur la plateforme PeaceTraining.eu.