The United Nations System Staff College (UNSSC) is the UN's system-wide knowledge management and learning institution created by the General Assembly to fostering a cohesive management culture across the UN system. UNSSC's mission is to contribute to a more effective, results-oriented and agile UN through learning, training and knowledge dissemination. UNSSC is known for enabling the diverse staff of the UN system to learn together, share experiences, and formulate joint solutions to the challenges facing the UN. Beyond bringing together UN staff from across the system through its learning and training offerings, UNSSC's comparative advantage lies in its ability to provide an inter-agency perspective based on its wide and varied engagement with different entities within the UN system and beyond, hence fostering unique dialogue spaces in the spirit of multi-stakeholder collaboration.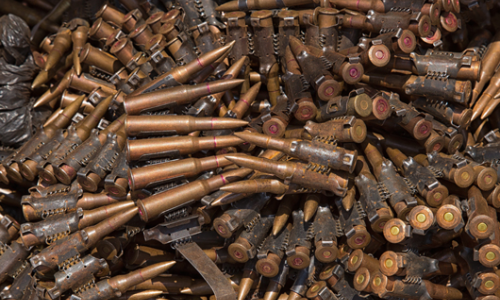 Viale Maestri del Lavoro 10, 10127 Turin , Italien
0116535961
Sektoren

Internationale Organisation

Themen

Konflikttransformation

Frühwarnung

Menschenrechte (im Konflikt)

Konfliktanalyse

Konfliktprävention

Institutionelle Entwicklung / Kapazitätsaufbau

Leadership

Friedenskonsolidierung

Persönlicher Schutz und Sicherheit (inkl. Stressmanagement etc.)

Konfliktsensitives Projektmanagement

Szenarien-Entwicklung & Zukunftsprognose

Missionsplanung

Gestaltung von Friedensförderungs- und Präventionsprogrammen

Zielgruppe

Militärische Organisation

Politische EntscheidungsträgerInnen

RegierungsbeamtInnen

Allgemeinheit

Örtliche Behörden

MitarbeiterInnen von NGOs

Frauen

Andere

Social workers

Public authorities

Gründungsjahr
2002
Sekundar- oder Hochschuleinrichtung
No
Akkreditierung
Trainingssprachen
Haftungsausschluss
PeaceTraining.eu und deren Konsortiummitglieder haften nicht für jeglichen direkten, indirekten oder zufälligen Schaden an UserInnen, der durch die Verwendung dieser Plattform entstanden ist; ebensowenig wie für den Verlust von Daten, Gelegenheiten, Ansehen oder Gewinnen, die aus der Verwendung dieses Services entstehen. Die Trainingszentren und TrainerInnen sind für die Richtigkeit der Informationen verantwortlich, die auf PeaceTraining.eu zur Verfügung gestellt werden.