BLUESPEAR is an international training company based in Belgium offering a wide range of qualitative services and solutions to assist individuals and organisations to surmount security related concerns in various challenging and volatile environments. BLUESPEAR is dedicated to provide the highest level of professional training to clients that take the safety and security of their employees, business, and investments seriously and are aware of the advantages of Security Awareness Training. We ardently and discreetly assist our clients to identify their unique security challenges and provide them with unparalleled and creative solutions. BLUESPEAR focuses primarily on prevention and preparedness and crafts the most adequate strategies.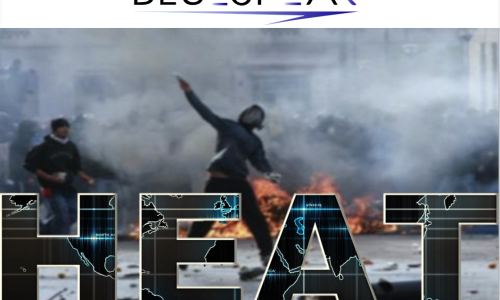 Cmine 12, 3600 Genk , Bélgica
471713623
Sectores

Corporaciones/sector privado

Temas

Planificación (de misión)

Seguridad y protección personales (incl. gestión del estrés etc.)

Formación previa al desplazamiento para civiles

Gestión de crisis

Apoyo frente al trauma y apoyo psicosocial

Planificación de misiones

Prevención de la radicalización

Combatir el extremismo violento

Destinatarios

Formuladores de políticas

Funcionarios/as gubernamentales

Autoridades locales

Medios de comunicación

Jóvenes

Personal de ONG

Mujeres

Periodistas

Año de fundación
2021
Centro de enseñanza superior o secundaria
No
Acreditación
Idiomas de formación principales

English

German

French

Dutch

Turkish
Para enviar el mensaje haga clic aquí. Contacto
Aviso legal
PeaceTraining.eu y los miembros del consorcio no se hacen responsables ante usted ni cualquier otro usuario por cualquier daño directo, indirecto o incidental derivado del uso de esta plataforma, o cualquier pérdida de datos, oportunidades, reputación o lucros derivados del uso de este servicio. Los centros de formación y formadores son responsables de la veracidad de la información facilitada a través de la plataforma PeaceTraining.eu.