CRISP develops projects and facilitates trainings dealing with conflict transformation and civic education. We contribute to peaceful conflict resolution with our work in post-war areas. That is why we support critical democratic forces, which initiate, support and encourage a peaceful conflict transformation in society. In this process, our guiding principle is to adjust our projects to local needs. Our activities are targeting mainly young civil society activists interested in experience-based learning. With the use of simulation games enriched by role-play elements CRISP aims for a self-organizing, holistic, and highly hands-on learning culture.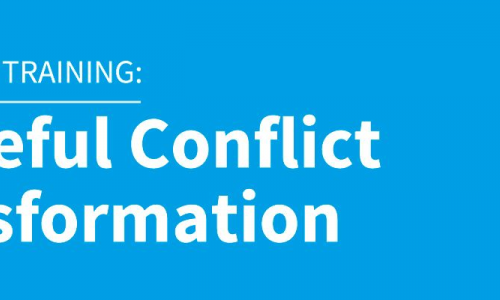 Ringbahnstrasse 54, 12099 Berlin , Alemania
3063413376
Sectores
Temas

Transformación de conflictos

Derechos humanos (en situación de conflicto)

Anticorrupción

Cooperación cívico-militar (CIMIC)

Análisis de conflicto

Gestión de conflictos y resolución de conflictos

Desarrollo institucional/ capacitación

Mediación y negociación

Educación para la paz

Consolidación de la paz

Refugiados y personas desplazadas internamente

Creación de escenarios y pronósticos de futuro

Gestión de crisis

Diseño de programación de consolidación de la paz y prevención

Destinatarios

Ejército

Formuladores de políticas

Jóvenes

Personal de ONG

Mujeres

Año de fundación
2007
Centro de enseñanza superior o secundaria
Yes
Acreditación
Idiomas de formación principales

English

German

French

Arabic

Ukrainian
Para enviar el mensaje haga clic aquí. Contacto
Aviso legal
PeaceTraining.eu y los miembros del consorcio no se hacen responsables ante usted ni cualquier otro usuario por cualquier daño directo, indirecto o incidental derivado del uso de esta plataforma, o cualquier pérdida de datos, oportunidades, reputación o lucros derivados del uso de este servicio. Los centros de formación y formadores son responsables de la veracidad de la información facilitada a través de la plataforma PeaceTraining.eu.